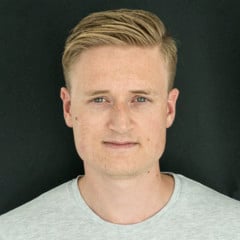 Johan Lithvall
Freelancing hair specialist
Stockholm, Sweden
Summary
Character artist who specialize in real time rendered hair for games.
Responsible for the full production of hair for Horizon Zero Dawn, including but not limited to:
⚫Creating benchmark assets such as the hair for the main heroine Aloy.
⚫Establishing a pipeline in the creation of hair (high - low level npc).
⚫Educate outsourcing vendors in the creation of hair and provide both live feedback sessions to studios over skype and daily feedback towards artists involved.
⚫Work with respective departments to create a hair shader that would support our forward/deffered game engine with efficient lodding.
⚫Work with my collegues in code & rigging to create our own inhouse version of tress-fx to simulate the main heroine's hair.
Previously worked at Starbreeze Studios in Stockholm on The Walking Dead where I was responsible for the hair production and general character R&D using Unreal Engine.
Currently freelancing hair specialist geared towards the game/realtime industry.
Skills
Realtime rendered hair
Character Modeling
Hair/Fur Simulation
Productions
Video Game

Horizon Zero Dawn

Year

2017

Role

Junior Character Artist

Company

Guerrilla games

Video Game

Killzone: Shadow Fall

Year

2013

Role

Character intern

Company

Guerrilla games